Photoshop antes del photoshop
100 años de manipulación fotográfica.

Compilación de Amanda Uren para Retronaut.

1856 Gustave le Gray (HDR, composición de tomas con distintas exposiciones)

1855

1858 "Fading Away" de Henry Peach Robinson. Construida a partir de 5 negativos.

1910 "Spirit" Jhon K Hallowell

c.1900 Henri de Tolouse Lautrec como artista y modelo" Maurice Guilbert

1880 "Man juggling his own head,"

c. 1902 "General Grant at City Point," Levin Corbin. Fotomontaje histórico.

1914 "A powerful collision,". Propaganda de guerra alemana.

1930 "Room with eye," Maurice Tabard

1948 "Dream No. 1: Electrical Appliances for the Home," Grete Stern.

1950 "Christmas Card," Angus McBean.
En esta entrada
Vilèm Flusser, República Checa 1921 -1991. Escritor, filósofo y ensayista. Vilém Flusser es un pensador que ha adquirido mucho significado para el estudio sobre el vinculo entre la cultura y las tecnologías, particularmente las tecnologías de la comunicación. Pero no
May 28, 1983
/
Comments Off

on Vilèm Flusser
Vilèm Flusser, República Checa 1921 -1991. Escritor, filósofo y ensayista. Vilém Flusser es un pensador que ha adquirido mucho significado para el estudio sobre el vinculo entre la cultura y las tecnologías, particularmente las tecnologías de la comunicación. Pero no
May 28, 1983
/
Comments Off

on Vilèm Flusser
Gustave Le Gray (Villiers-le-Bel, 1820 – El Cairo, 1884) fue un investigador y fotógrafo francés. La falta de espíritu comercial y las limitaciones técnicas del daguerrotipo, le hicieron abandonar el género del retrato fotográfico para dedicarse a otros géneros como
July 16, 1850
/
Comments Off

on Gustave le Gray
Gustave Le Gray (Villiers-le-Bel, 1820 – El Cairo, 1884) fue un investigador y fotógrafo francés. La falta de espíritu comercial y las limitaciones técnicas del daguerrotipo, le hicieron abandonar el género del retrato fotográfico para dedicarse a otros géneros como
July 16, 1850
/
Comments Off

on Gustave le Gray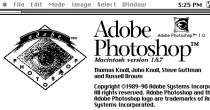 Adobe Photoshop (popularmente conocido sólo por su segundo nombre, Photoshop) es el nombre, o marca comercial oficial, que recibe uno de los programas más famosos de la casa Adobe, se trata esencialmente de una aplicación informática en forma de taller
July 14, 1988
/
Comments Off

on Photoshop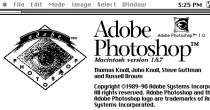 Adobe Photoshop (popularmente conocido sólo por su segundo nombre, Photoshop) es el nombre, o marca comercial oficial, que recibe uno de los programas más famosos de la casa Adobe, se trata esencialmente de una aplicación informática en forma de taller
July 14, 1988
/
Comments Off

on Photoshop
Recomendados al Azar